Stop White Genocide.
June 21, 2017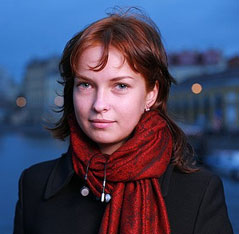 (Photo Credit: Flickr, Konstantin Sutyagin)
"Feminism has destroyed the things you most want, namely love, courtship, marriage and children."
This is a staple I post every Spring. Here it is on the first day of summer.
"You have been betrayed by society which has gone over to the dark side. Feminism, a lesbian and occult ideology which denies gender differences, is poison for women."
"We must introduce into their education all those principles which have so brilliantly broken up their order." Protocols of Zion 16-3
By Henry Makow Ph.D.
(from April 28, 2013) 
"In Spring, a young man's thoughts turn to love" and so do a young woman's.
Like pretty daffodils poking their heads above matted leaves,  attractive young women are suddenly in evidence on neighborhood streets. They are usually alone and strike me as confused. They want male approval but are told men are evil.  Their…
View original post 1,019 more words